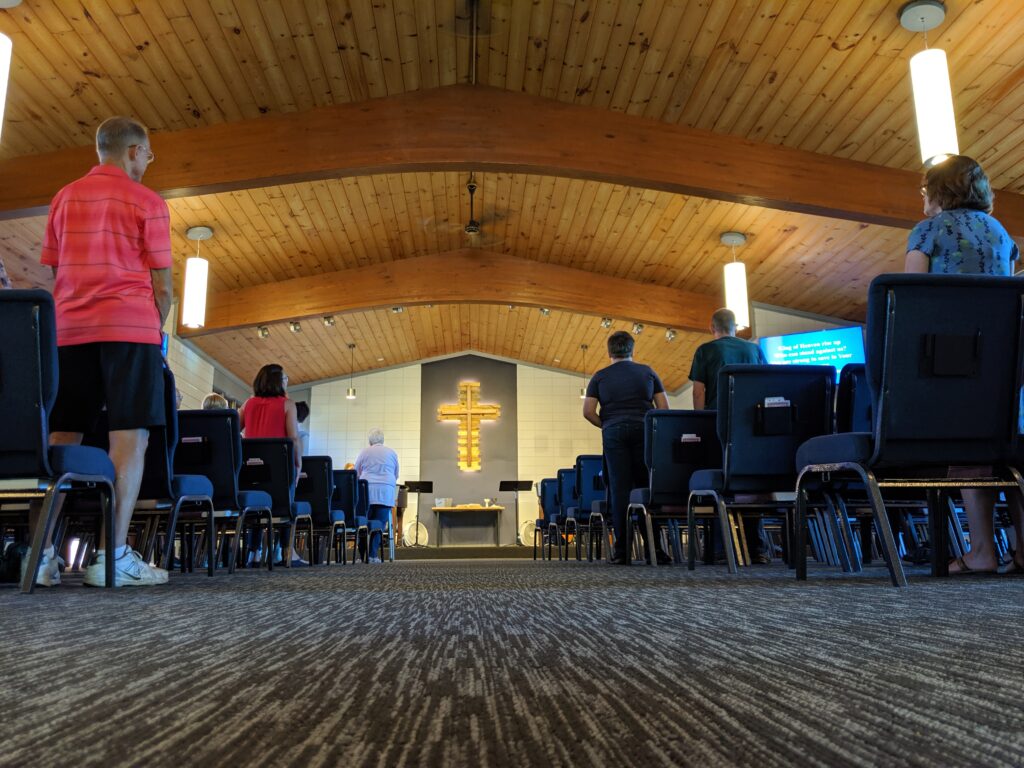 Welcome to Windover Hills Church!  It doesn't matter who you are, where you've been, or what you've done. You matter to God and that means you matter to us. You are of infinite worth. We're so glad you're here. Windover Hills United Methodist Church is made up of real people, living real lives, making mistakes, experiencing joy, doing the best we can with what we have, following Jesus together.
We invite you to come and worship with us this weekend. We have two Sunday worship services: 9:00am and 11:30am, and during the summer we have a Saturday evening worship service at 6:30pm.     
Sunday School to connect and grow are at 10:15am.
9:00 am Sunday Modern Worship service. The music is upbeat and the message is relevant to daily living and based on the Bible. Communion and time for reflective prayer are offered to everyone who worships with us. Nursery care for younger ones is offered during the message.
11:30 am Sunday  Informal Traditional service. Music is the hymns of faith of the church and the message is also biblical and relevant.  Communion is offered monthly and a time for reflective prayer is offered weekly.  Nursery care is available for younger children.
6:30 pm Saturday Evening Worship service (Summer only): This is a casual service held outdoors, around the fire pit (weather permitting), surrounded by the beauty of God's creation. The services includes a cappella music, teaching from the Bible, a time for the church to gather together and hold one another in prayer.
Between the two Sunday services we have Sunday School from 10:15 am – 11:15am for all ages.  Small Groups are for connecting with one another and to learn more about how following Jesus makes a real difference in our daily living.
How should I dress? You may dress however you are comfortable. God is more concerned with what's in your heart than He is how you dress, and we just want you to feel welcomed.
Life is a Highway… Following Jesus is the Adventure!
Come join us as we travel together on the road of life!