Serve
At Windover Hills, we believe that everyone can make a difference with their lives. One of the ways we do that is by serving others with our gifts, skills, passion and talents. In serving others, we live out the love that Jesus came to share with us. By volunteering, we grow in our faith and understanding of what it means to be a person who is fully alive.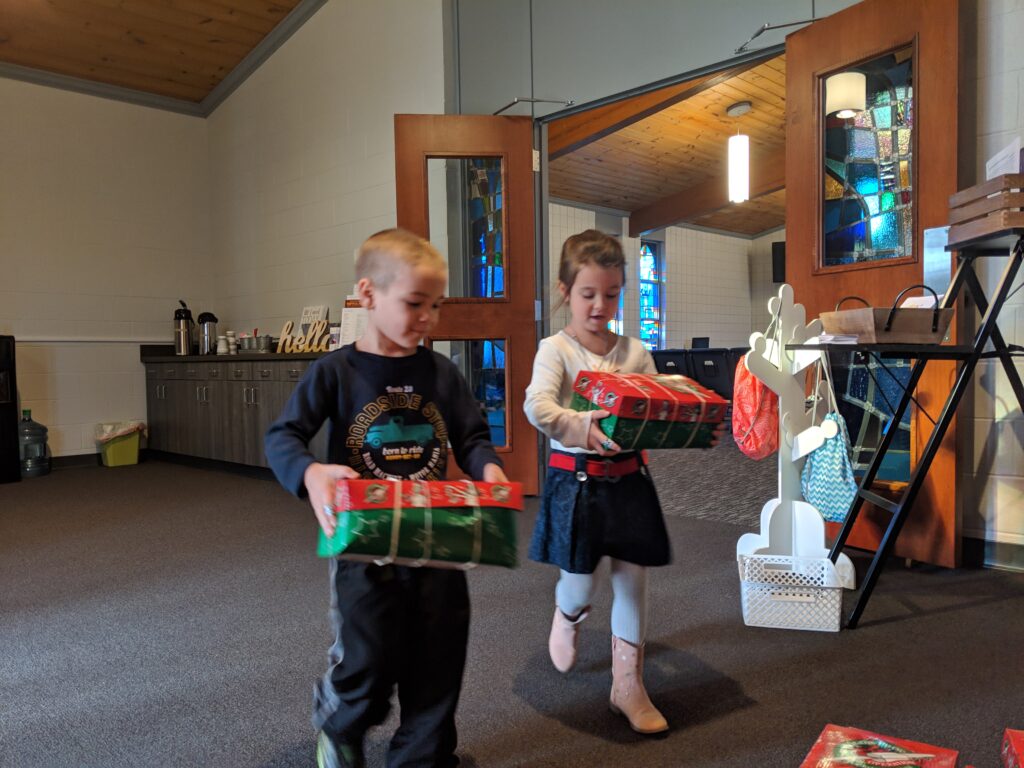 We want everyone to have chance to explore various opportunities to volunteer until they find the place of service that works for them.
Volunteering will allow you to experience a ministry that "fits" you. By signing up to volunteer in an area in our church, we will give you the opportunity to try out a ministry area short term before you make a longer commitment. If the ministry area is a good fit for you, we will ask you to serve in that area for a year.
Ministry Area Volunteers:
.
Connect
Hospitality Desk
Worship Service 9am: Welcome and greet guests before service.
Worship Service 11am: Welcome and greet guests before service.
Discipleship Hour 10am: Welcome kids and families for Small Groups
Communion Team (9am Service)
Help serve communion to worshippers during the 9am Modern Worship Service (1 week per month)
Prayer Team (9am Service)
Pray with individuals during communion at the prayer rail.
Ushers (11am Service)
Worship Service 11am: Help collect offering & prayer cards. Assist with Communion once per month as needed.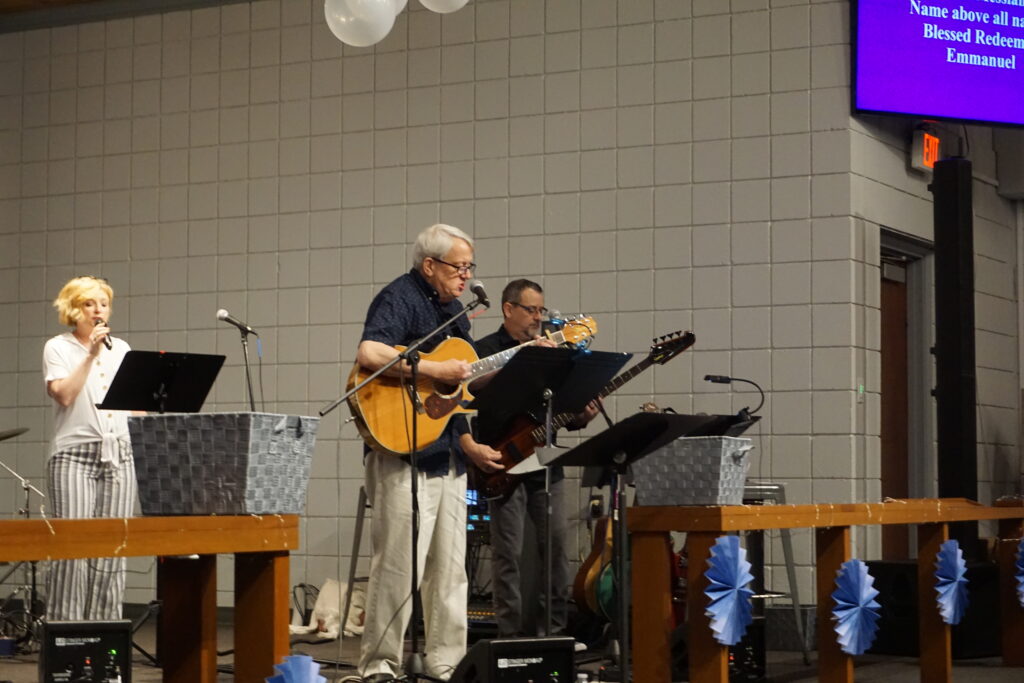 Band / Music 9am Band
Musician: Play an instrument with worship team.
Vocalist: Vocalist for worship team.
Music / 11am
Musician: Piano or Organist (Fill in for Church pianist/ Organist)
Choir: Vocalist in church choir.
Special Music: Offer special music for a worship service (Summer)
Media /Tech Team for 9am & 11am worship
Input weekly worship services
Run Computer Media during Worship Service 9am or 11am
.
Grow
Small Group Leaders and Assistants are needed in each area of our discipleship program. Training and curriculum are provided. (Windover Hills United Methodist Church is a "Safe Sanctuary" Church. All persons serving in our discipleship program must obtain required clearances. Assistance with, and the fee for clearances, is provided by Windover Hills UM Church.)
Children's Discipleship (Nursery – 5th grade)
Small Group Leader Nursery:
Assistant Nursery:
Small Group Leader Preschool:
Assistant Preschool:
Small Group Leader Age: Facilitate Small Group discipleship time for grades K-2.
Assistant: Helper to Small Group Leader, grades K-2.
Small Group Leader Age: Facilitate Small Group discipleship time for grades 3-5.
Assistant: Helper to Small Group Leader, grades 3-5.
Youth Discipleship Facilitate Youth Small Group discipleship time at 10am on Sunday morning.
Youth Small Group Leader: Facilitate Youth discipleship time.
Assistant Youth: Assist Small Group Leader with Youth Discipleship time.
Youth Special Event Helper:
Adult Sunday Discipleship Hour 10am: Facilitate or help facilitate one of our adult discipleship classes.
Weekday Small Groups
Women's Small Group Monday Evenings 7pm. Lead or help with study.
Men's Small Group Saturday Mornings 8:45am Lead or help with study.
.
Serve
.
Mission Outreach – Local / National / International Mission & Outreach (Under Construction – coming soon)
Church Work Days There is a clean up day each spring and fall around the grounds / inside our church facility. Watch for dates in our weekly Email Blast & just show up ready to pitch in on work day.
.
Lead
.
Ministry Council – This team gives individuals the opportunity to help discern and lead the overall vision and direction of Windover Hills United Methodist Church.  There are two leaders for each area of ministry – Connect / Grow / Serve / & Lead. 
Staff – Parish Relations Team This is our personnel team which oversees the ministries of paid staff. This team is to provide the pastoral team with support and communicate with the congregation concerning any staff needs or issues.
Trustees Team This team is responsible for overseeing the maintenance and needs of the physical grounds – both the upkeep of the physical grounds and the use of space for our various ministries.
Finance Team This team oversees the financial concerns of our ministry.
Service / Volunteer opportunities are also shared in our Weekly Email Blast and give you the opportunity to find a place where you feel passionate about helping others and sharing the gifts God has given you.
To make the most of the opportunities which we will provide, please send us your contact information so that we can share our weekly email with you.
Also check out this page periodically for the latest happenings.